Newborn Care Class
December 17, 2022 @ 10:00 am

-

1:00 pm

$100
Many of us prepare for the birth, but it is just as important to prepare to bring home the baby.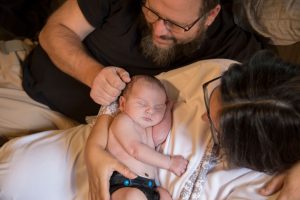 Whether you have a lot of experience caring for babies, or have never held one before, there is always more to learn. In this class we will give you the tools that you need to confidently bring home your little one. We will talk about soothing a crying baby, diapering, bathing, babywearing, car seats, sleep, and much more. While we will talk about feeding your little one, we do recommend that you also take our breastfeeding/chestfeeding class in addition to this class if you plan to nurse your little one. This class is also ideal for parents planning to bring home a little one through adoption or foster care. Our class is about giving your options, support, and hands on practice. We will talk about finding your own way, dealing with outdated or unwanted advice, and building your community.
To register, please email Toni at aukertoni@gmail.com and let her know!